If I had a nickel for every time a local business owner asked me how they can get more noticed by Google…
Well, I'd have a lot of nickels by now.
As more and more consumers turn to Google for answers, products, and services, ranking as high as possible has become a top priority for many businesses.
Unfortunately, while the answers are out there, the solutions usually represent a significant time or money commitment, and therefore business owners fail to take action, and get stuck buried on page 12 of the search results. "I'll get to it later," seems to be the mantra.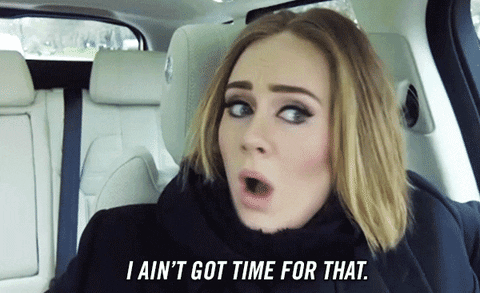 We get it. Running a business is tedious, and whoa, these tasks can really add up.
The thing is, Google really isn't that scary or mysterious. In fact, they just want to get to know you better before they recommend you to the world. Part of that means they want to make sure your site is following what they consider "best practices," so that their visitors are protected from vulnerabilities and the army of malicious websites on the world wide web.
To make things as easy as possible, we've compiled 3 easy things you can do to get more noticed by Google. Think of these things as little indicators to Google that you're a real person or real business. As you check these items off your list and Google continues to crawl your site, you'll be able to see gains among the rankings.
It may not be fast, but it will happen.
Ready for some super quick and easily executable advice? Let's jump in.
1. Register for Google Analytics
(Estimated time = 2 minutes)
Google Analytics and Search Console give you a complete picture of how your web visitors found you, what they clicked on, and how they behave overall once they are on your site. If you don't already have a Google account, you're going to need one for this. Once you're logged in, follow along these easy steps to connect your site with these services.
2. Set up your Google My Business listing
(Estimated time = 20 minutes)
A Google My Business listing is a pre-formatted directory-style listing that categorizes and organizes your business with a standard set of information. These are commonly referred to as "map listings," as they appear with a map at the tap, followed by photos, and contact information below. The best part about this is, Google My Business listings appear before the actual organic search results.
If you use Google, you see these all the time. Google my Business allows you to gain trust with your visitors, become more visible, and connect your own website directly to Google.
According to envoca.com, complete and accurate Google My Business listings are 70% more likely to attract location visits, and 50% more likely to lead to a purchase.
Consider this the new Yellow Pages. You simply cannot afford to not be there.
To do this, click "Own this business?" on your business' Google My Business listing, and then follow the prompts to verify your ownership. You'll need to verify this through an automated phone call, or by receiving a postcard in the mail.
Lastly, and this is a big one…
3. Get those testimonials!
This is an ongoing, consistent effort.
Google bases your map listing on three things – relevance, location, and reviews. Out of those three things, the one you can most easily affect is getting good reviews for your business. Ask your customers (past, present, and future) to leave you a review, then keep your review efforts consistent. Google rewards consistency. So rather than rounding up a bunch of 5-star reviews all at once, try to space them out over time, and adopt a plan to continue doing so.
Pro Tip: Incentivize your customers! Sometimes, all it takes is a sign hanging in your place of business asking politely for a review to kick-start your efforts. But if that doesn't work, ain't no shame in rewarding a good review with a free item or discount. Wink.
In Summary
There are a lot of things business and website owners can do to rank on Google. In fact, Google uses over 200+ points of data including various social signals, user interaction qualities, and trust factors, to determine your ranking. While it's impossible to accomplish all 200 points, you can get great results – and results PERIOD – by trying. You simply have to start moving the needle now.
Want to discuss other ways your site may be losing traffic to the competition, and costing you money? Hop on a strategy call with a member of our team today. Click here to book your call!