If you've ever rented an apartment for any period of time, you know that not all apartments are created equal. And for that matter, not all landlords are created equal, either. Deciding whether to go custom or use a DIY website builder platform is a lot like deciding whether to rent or buy.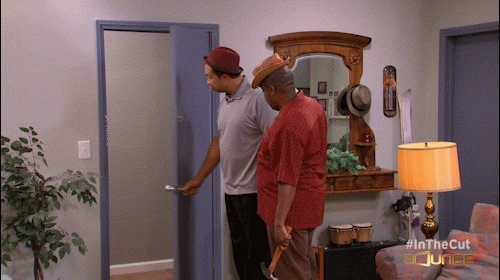 Wix, Squarespace, GoDaddy… There are a lot of website landlords – ahem, builders – out there these days, and each come with their own pros and cons. At the end of the day, when you choose to use one of these platforms, you're renting. You're renting their proprietary tools, their design templates, and their support… or lack thereof. If you decide to leave that platform, the money you've already paid for your website is lost.
A custom website, on the other hand, is like buying a home. You choose cabinets, the drapes, the landscaping. Your choices are a reflection of you. And your home – or your website in this case – is an investment which becomes an asset for your business.
While it may seem like a good way to save money, using a DIY website builder is NOT an ideal situation for many reasons. To name a few:
1. Integrations matter.
Ask yourself, "What functionalities do I need now and in the future?"
Your website will be part, but not all, of your online marketing efforts. Much like a well-oiled machine, it needs to work with the other moving parts so that your online presence is in sync. All those other moving parts – including email marketing, ads and lead delivery, directory listings, and more – will need to communicate with your website to measure outcomes and track important visitor data.
As an example: The Wix online store platform, for example, doesn't have robust options for adding upsells, downsells, and cross-sells. This became a nuissance when an Indiview Media client recently started looking for ways to increase her average order values as part of increased digital marketing efforts.
Our advice is – don't limit your options! An open source, versatile platform such as WordPress, which connects to over 50,000 plug-ins, is more likely to deliver the compatibility and integration options a growing business needs.
2. You don't have to go it alone.
You're a business owner – not a website designer.
Chances are, you have better, more lucrative things to do with your time than learn how to use a new service or read an extensive self-service help section. DIY builder platforms typically take a "cookie cutter" approach to customer service. Whether you're troubleshooting a site issue, need to add new content, or want general design assistance, you're on your own with DIY platforms. Instead, choose a website design team that can support you and your goals along the way, and won't leave you Googling the answers, or cursing at your screen.
3. You're unique! Show it.
People want to do business with people they like. Let your personality show.
Your prospects visit your site to get a sense of who you are before they'll buy from you. It's not just your product or service they're after – people genuinely like to do business with people they trust and like. That's why it's important to let your uniqueness shine through on your site. Your website should get them excited to do business with you. If it looks generic, you may get passed by. (Or risk looking like exactly like hundreds of other businesses who used that same template to build their website.) 
With a custom website, your designer will consider what makes you YOU, and will translate that into a visual experience for your prospects. After all, your brand is more than your logo. Everything from your imagery to your font choices should complement your brand.
Our advice – go custom.
If you're "in it" for the long haul, a website investment is not one to take lightly. While builders may come at a super appealing low monthly cost that sounds good upon first glance, consider looking for a professional website design team who can bring your vision to life. A great website, like a home, will be an asset.